L'actualité du Projet AbandonMag
Constatant la nostalgie de la vieille informatique, nous avons décidé de créer une bibliothèque numérique consacrée aux anciens magazines informatiques. Nous vous proposerons donc ici de découvrir ou de redécouvrir des numéros complets d'anciens titres informatiques francophones.
Suite des nouvelles ( Fredo_L - 20-02-2019 )
Les sites ont été mis hors service pendant quelques jours, le temps d'effectuer la maintenance matérielle. A présent, le disque dur défectueux a été remplacé. J'ai encore un peu de travail mais les choses vont donc revenir à la normale.

Pour l'instant, il n'y a plus aucun téléchargement/album de disponible sur le site. Inutile donc de me signaler ce problème car je suis au courant.
De la même façon, le FTP est non opérationnel pour l'instant.
Quelques nouvelles ( Fredo_L - 16-02-2019 )
J'ai trouvé une solution de stockage pour les fichiers présents sur le disque dur endommagé (il se met en lecture seule) et j'ai lancé le transfert. Je pense qu'il faudra quelques jours pour que ce soit fini. Une fois que ce sera fait, je demanderai à OVH de remplacer le disque dur par un nouveau. Ensuite, il faudra refaire l'installation du disque dur.

En attendant, il n'y a donc plus d'ajout de nouveaux magazines et il n'est plus possible d'agir sur le FTP.
Mauvaise nouvelle ( Fredo_L - 10-02-2019 )
Comme je l'ai signalé ce week-end, j'ai de gros problèmes avec le disque dur de mon serveur dédié. Après signalement au service client d'OVH (l'hébergeur), il est confirmé que le disque a une défaillance matérielle et qu'il faut le changer. Si j'avais accès au serveur, j'ajouterais un nouveau disque dur et je copierais dessus les données de l'ancien disque. Sauf que dans le cas présent, ce n'est pas possible et je dois donc trouver une solution de stockage temporaire. Ma reprise des mises à jour aura donc été de courte durée car je dois m'arrêter le temps d'avoir résolu ce problème.

Pour plus d'infos : https://community.ovh.com/t/disque-dur-en-lecture-seule/14207/
LED 29 ( Fredo_L - 09-02-2019 )
Ajout du numéro 29 du magazine LED

J'en profite pour signaler que j'ai un problème avec un disque dur du serveur qui se met en lecture seule. Je crains qu'il ne faille le remplacer. Une des conséquences est que le serveur FTP est non opérationnel. J'espère rapidement trouver une solution au problème.
Nouvelles ( Fredo_L - 12-11-2018 )
Je n'ai toujours pas d'ordinateur et donc, c'est toujours aussi compliqué pour moi de mettre à jour mes sites et pour répondre à mes mails. Le nouvel ordinateur est quasiment opérationnel puisqu'il ne manque plus que le disque dur. Amazon m'a écrit il y a 10 jours en me promettant de me l'envoyer prochainement mais pour l'instant, je suis sans nouvelles.

Je me suis commandé un nouveau serveur mais j'ai dû changer de distribution. J'apprends pour l'instant à m'en servir et dès que je serai au point, je ferai la bascule. Avec mon actuel serveur, je suis bloqué car il n'est plus supporté par OVH depuis plusieurs années, ce qui représente un risque de sécurité, et cela me bloque car je ne peux pas installer ce que je désire.
Joypad ( Fredo_L - 05-11-2018 )
Ajout du numéro 20 du magazine Joypad
Ajout du numéro 21 du magazine Joypad

Quelques nouvelles. Je suis toujours sans PC mais les choses semblent se débloquer. J'espère recevoir dans le courant de la semaine les éléments de mon ordi qui me manquent et si c'est le cas, j'installerai tout le nécessaire durant le week-end. Ce n'est que quand j'aurai retrouvé un ordi opérationnel que je pourrai répondre à mes mails en retard et reprendre les mises à jour du site.
Site toujours en vie ( Fredo_L - 26-10-2018 )
Un rapide message pour vous informer que le site est juste en pause et qu'il va reprendre prochainement ses activités.

Plusieurs choses font que le site est au repos. La première explication est que l'ordinateur que j'utilisais pour mes sites est tombé en panne il y a plusieurs mois de cela. J'ai racheté un ordinateur de remplacement au début du mois d'août avec 2 disques durs de 12 To (soit un total de 24 To) sauf qu'Amazon a bien encaissé l'argent mais ne me les a pas livrés. Je suis en train d'essayer de régler ce problème, sachant qu'un ordinateur sans disque dur ne sert pas à grand chose.
L'autre problème provient du serveur qui a une distribution obsolète et qui me pose divers problème. Je regarde en ce moment pour changer de serveur.
Il y a d'autres raisons qui expliquent cette longue pause mais je préfère ne pas en parler.

J'ai très récemment reçu plusieurs mails de personnes qui évoquaient la mort du site et je tiens donc à les rassurer avec ce message pour dire qu'il n'en est rien.

J'ai également vu qu'un petit malin s'était amusé à mettre des commentaires en usurpant mon identité et en annonçant la prochaine mort du site. Je suis un peu consterné par tant de bêtises, surtout qu'il a laissé de nombreuses traces dans les logs du serveur (je sais par exemple que son IP est 176.146.15.13). Je tiens à avertir le petit plaisantin que s'il s'avise de recommencer, je n'hésiterai pas à déposer plainte sachant que j'ai suffisamment d'éléments pour l'identifier et le faire condamner.

------------
Je profite de cette publication pour faire passer un petit message personnel. Si dans les visiteurs du site, il y a quelqu'un de sympa qui travaille à la CAF, je veux bien qu'il me contacte en privé afin de m'aider à résoudre un problème.
Adieu Lord Casque noir ( Fredo_L - 14-05-2018 )
Une bien triste nouvelle...

Lien de l'actualité : https://www.canardpc.com/381/adieu-lord-casque-noir
Autre lien : http://www.lemonde.fr/disparitions/article/2018/05/14/mort-de-jerome-darnaudet-veteran-de-la-presse-jeux-video_5298905_3382.html

"La société Presse Non-stop a l'immense tristesse de vous faire part de la disparition de son co-fondateur et directeur Jérôme Darnaudet, qui signait ses articles « Lord Casque noir ». Décédé lundi 7 mai après un très long combat contre la maladie, il a été inhumé dans l'intimité familiale à Bédéchan, dans le département du Gers.

Les rédactions de Canard PC et Canard PC Hardware s'associent à la douleur de sa famille et de ses proches. Nous avons perdu plus qu'un directeur : un ami et un camarade, indissociable des 15 ans d'aventures de nos journaux.

Son décès étant survenu après le bouclage du numéro actuel, un hommage lui sera rendu dans les pages de Canard PC n°382 (en vente le 1er juin) et Canard PC Hardware n°37 (en vente le 26 juin)."
Play Paris - Évolution de la presse JV ( Fredo_L - 14-05-2018 )
"FREE TO GEEK" a publié la vidéo "Play Paris - Évolution de la presse JV".
Lien de la vidéo : https://www.youtube.com/watch?v=FK_LjSXZ8WM

Cécile Fléchon, Sophie Krupa, l'immortel AHL, Kévin Bitterlin et Matthieu Hurel sont revenus, sous la direction de Neithan, sur l'évolution de la presse jeux vidéos.
De l'âge d'or de la presse écrite au nouveaux médias que sont Twitch et Youtube, revivez la seconde conférence de Play Paris Powered by PAX qui s'est déroulé le 21 avril 2018 au Hall de la chanson.
Votre navigateur ne supporte pas les tag video du HTML5
Playstation Player One ( Fredo_L - 14-05-2018 )
On m'a envoyé des photos d'une Playstation aux couleurs de Player One. Comme j'ai trouvé cela rigolo, je me suis dit que je pourrais partager ces photos.
Pause Cafay 8 ( Fredo_L - 23-04-2018 )
Le site JeuxVideo.com a sorti le 24 janvier 2018, l'émission Pause Cafay. Dans cette vidéo, il est présenté le site abandonware-magazines.
Votre navigateur ne supporte pas les tag video du HTML5

Merci à UBN22 qui m'avait transmis cette info.
Voir les archives des news
UNCHARTED 4 - artbook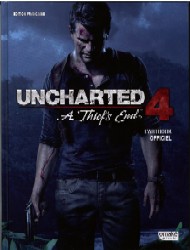 Pix'n Love 29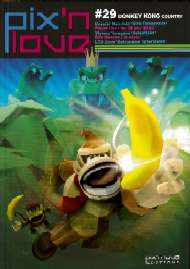 Guide des Consoles de Jeux Vidéo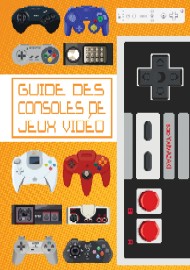 Guide de Consoles Portables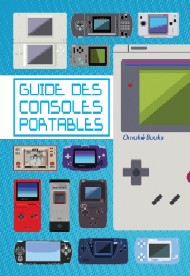 Resident Evil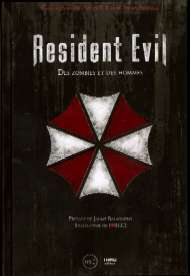 JdG - Saison 2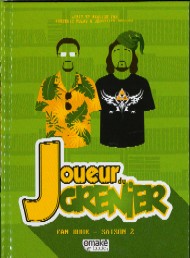 Pix'n Love 28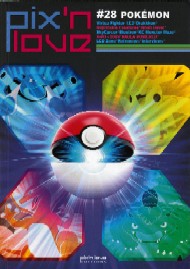 Pix'n Love 27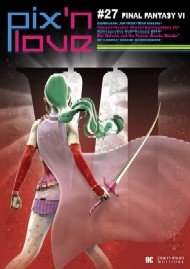 Histoire des Jeux Vidéo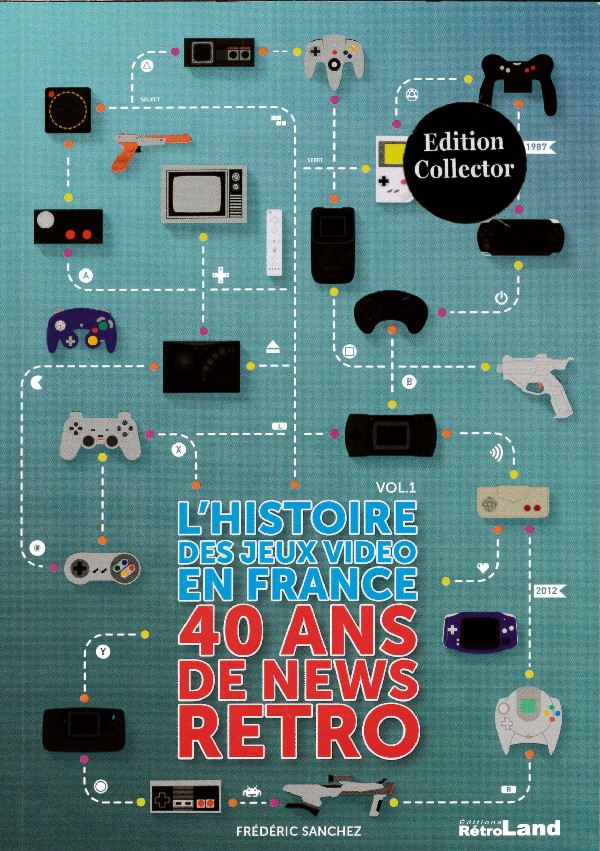 Pix'n Love 26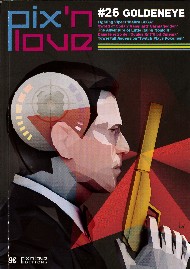 Pix'n Love 25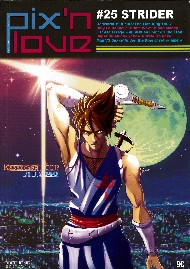 Les Oubliés de la Playhistoire saison 1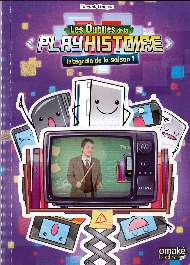 Pix'n Love 24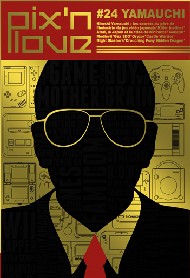 Pix'n Love 23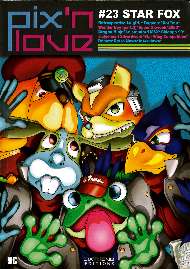 Pix'n Love 22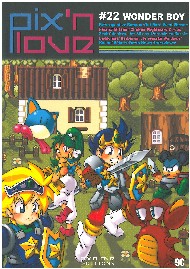 Nos Souvenirs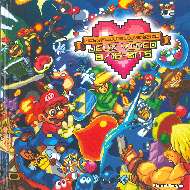 Basse Def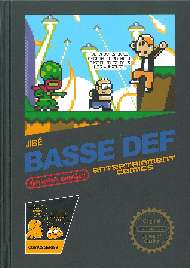 Pix'n Love 21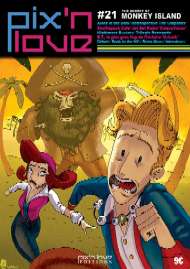 Pix'n Love 20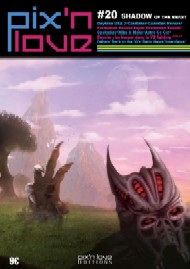 Nolife Story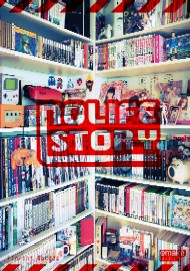 Bible Amiga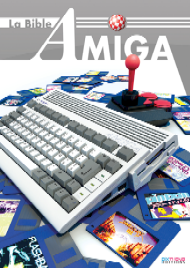 Pix'n Love 19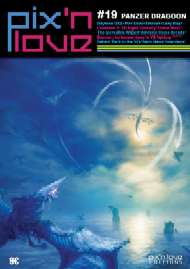 Pix'n Love 18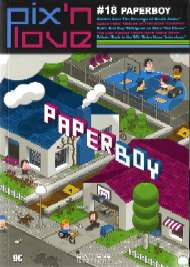 Pix'n Love 17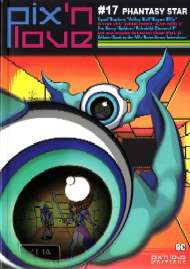 Pix'n Love 16